Reintroducing an iconic brand
Kluk CGDT, one of South Africa's leading fashion brands, needs no introduction. Known for their innovation, style, and sophistication, the brand is now expanding their knowledge and skills into property development around the globe.
We were tasked with creating a website and brand refresh that aligned with their new direction. While keeping their original identity, the website portrays KLuK CGDT???s multi-faceted business offering.
Logo Redesign
Specializing in logo redesign, we reworked KLuK CGDT???s original logo into a more modern and sophisticated version, while maintaining its originality and simplicity.
We chose the classic typeface of Helvetica Neue, ensuring to create a mark that was both modern and timeless, an ode to the brand itself. It was also important to create a mark that was applicable in various fields of business.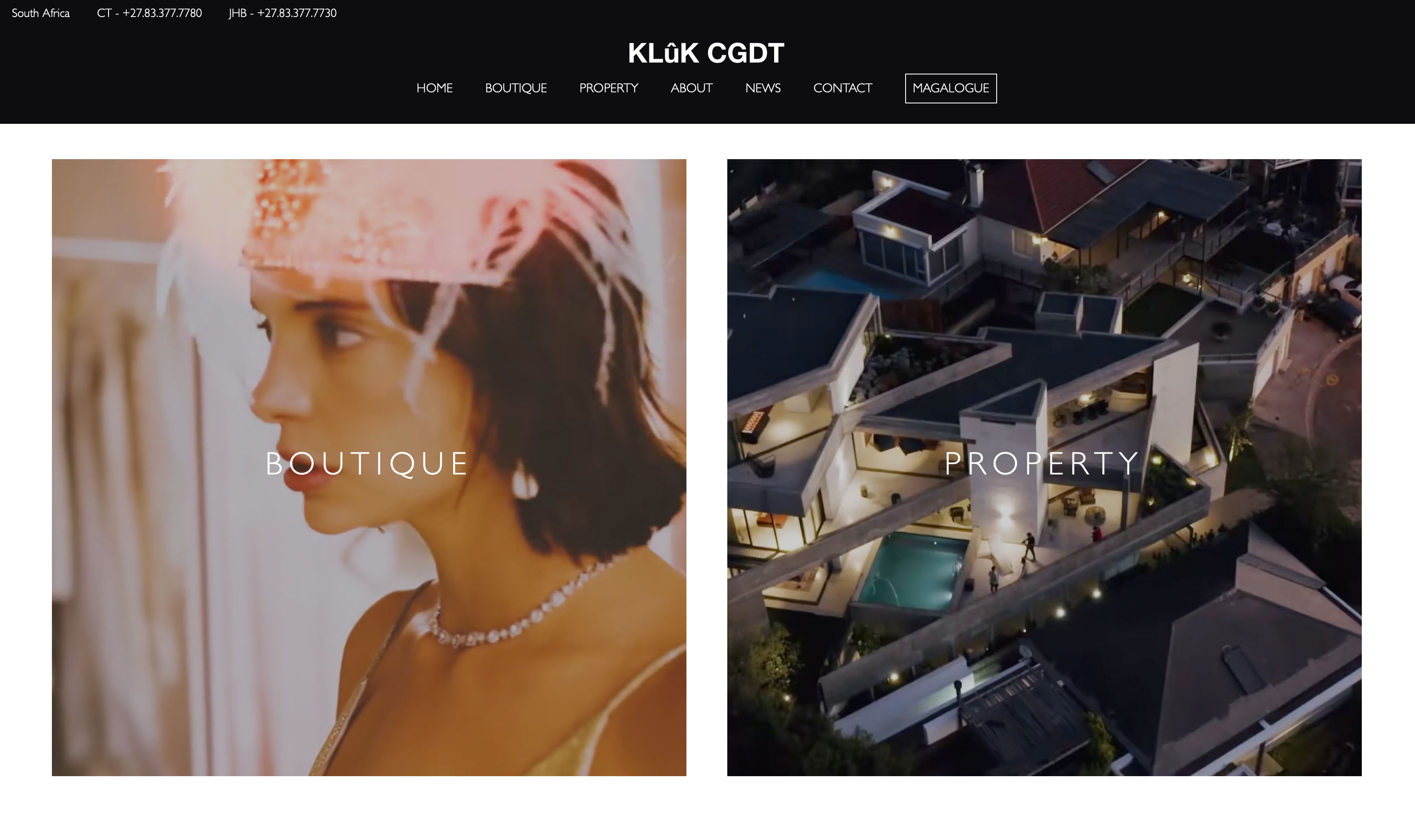 Brand new way to shop
Malcolm and Christiaan have excellent attention to detail and are very particular with every aspect of their business. KLuK CGDT always put their customers first. We needed to incorporate that way of thinking into the website. They wanted to make the shopping experience more pleasant and streamlined.
With the vast amounts of clothing items that they have created over the years, their customers use them as references for many new creations. We decided to create an online store that beautifully categorizes all their pieces making finding the perfect outfit effortless.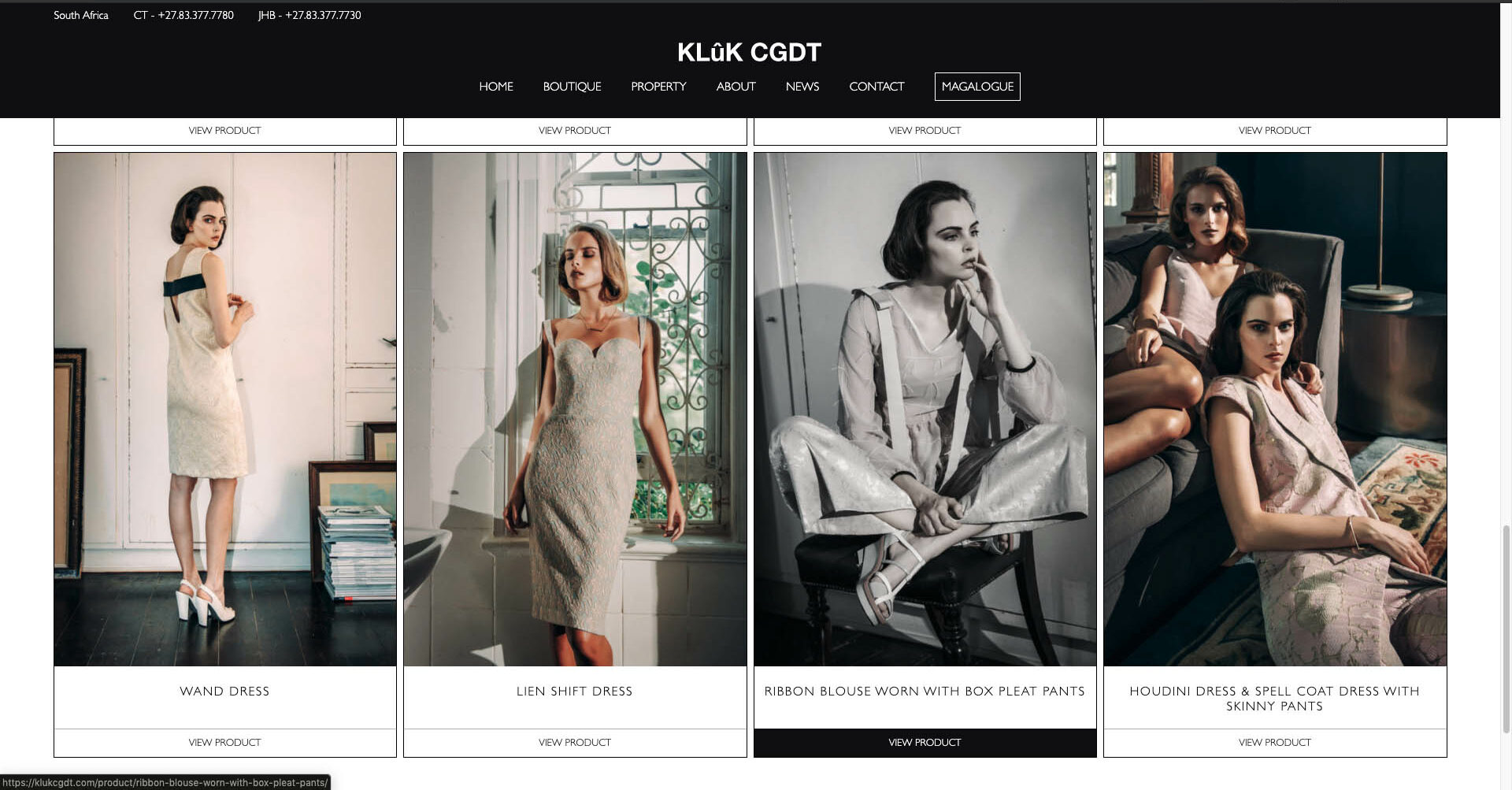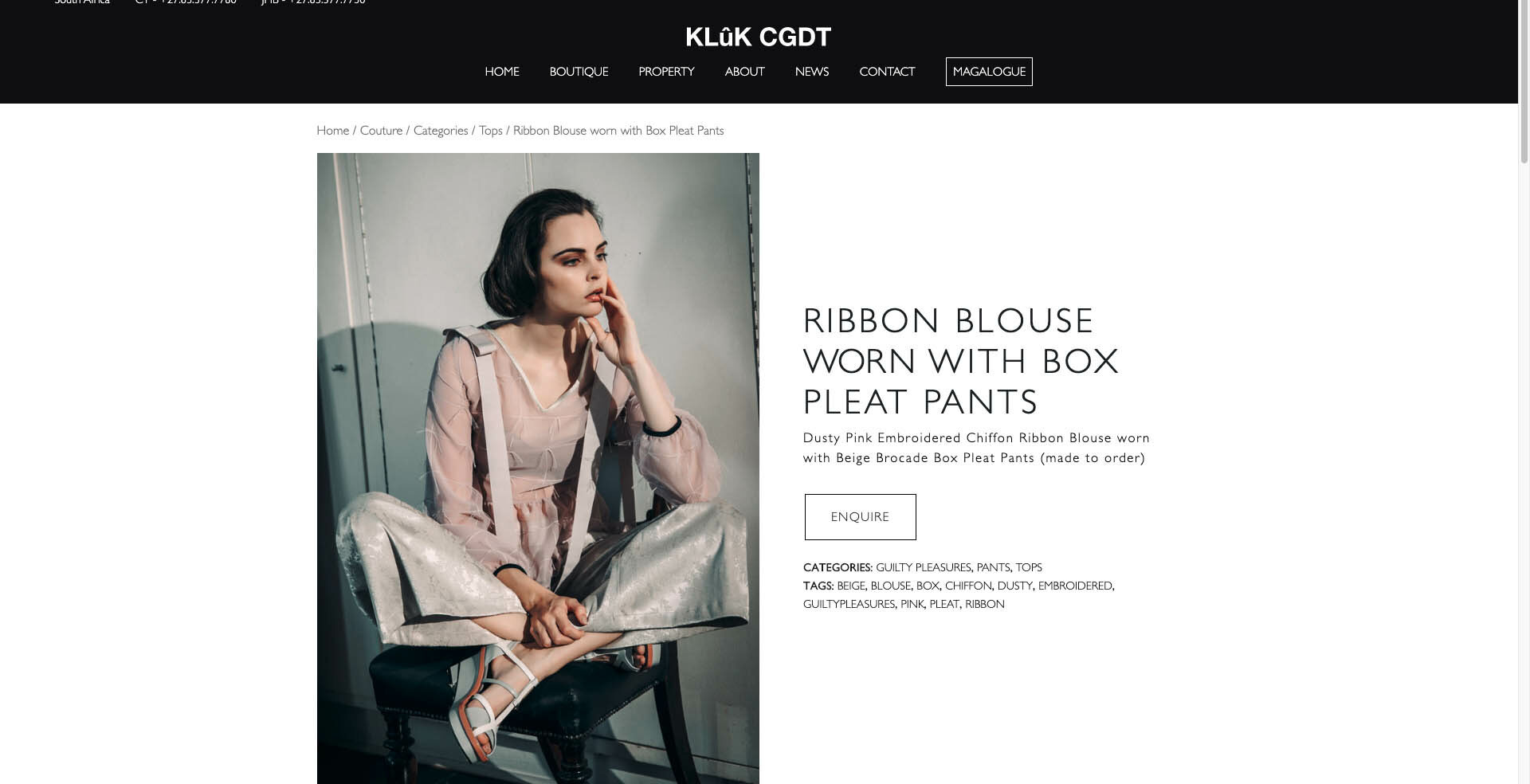 The property side of things
The website needed to portray two completely different fields of business in fashion and property but still show off the unique elements of the two. We were tasked with capturing and creating all of the content for the new developments in Cape Town as well as designing a layout that showcases the properties in a way that makes it feel like you are at a viewing.
We wanted to create an experience and an easy way for visitors to navigate through the property details.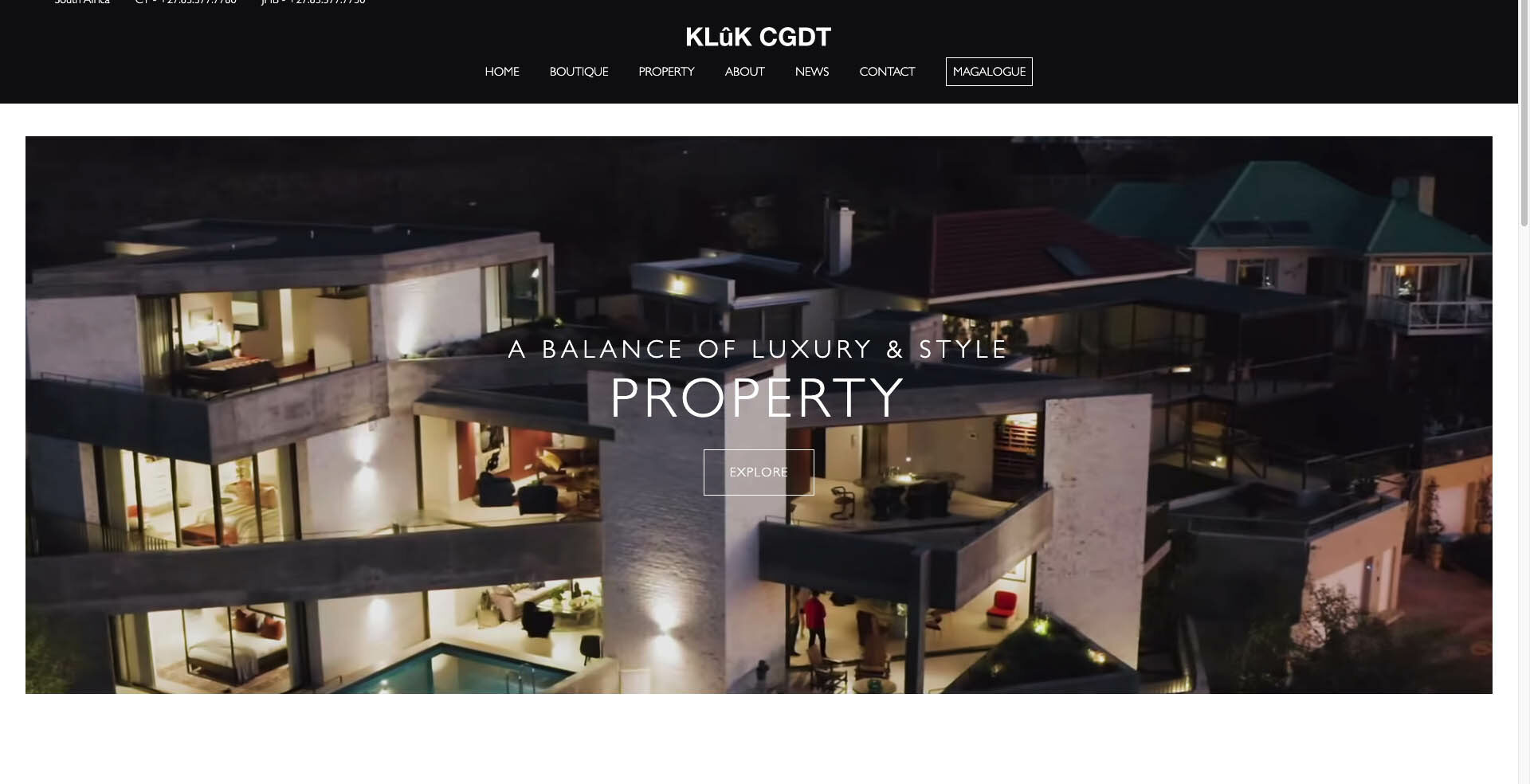 The Stack
Some of the technologies we made use of