Introducing the Tiger Lilly Dancewear eCommerce Store
Brigitte, the owner of Tiger Lilly, came to us needing a complete redesign and overhaul of her eCommerce store. Tiger Lilly is a reseller of dancewear activewear and other active clothing accessories.
Some of the pain points with the previous website that arose in discussions. Struggling to update and manage Inventory levels, managing product information was time-consuming and error-prone. The navigation was confusing and mixed up in different places. Some of the sections of the website were not optimised for mobile devices and there were issues with really long load times.
We helped solve these issues, by building a custom WordPress Theme, integrated with WooCommerce, that was built as a mobile-first responsive website.
We met with Brigitte to see how we could better optimise the customer experience and customer flow. By improving the navigation and having global access to "My Account" and "Cart". Simple improvements such as the navigation make a really big difference with User Experience, helping to convert to more sales.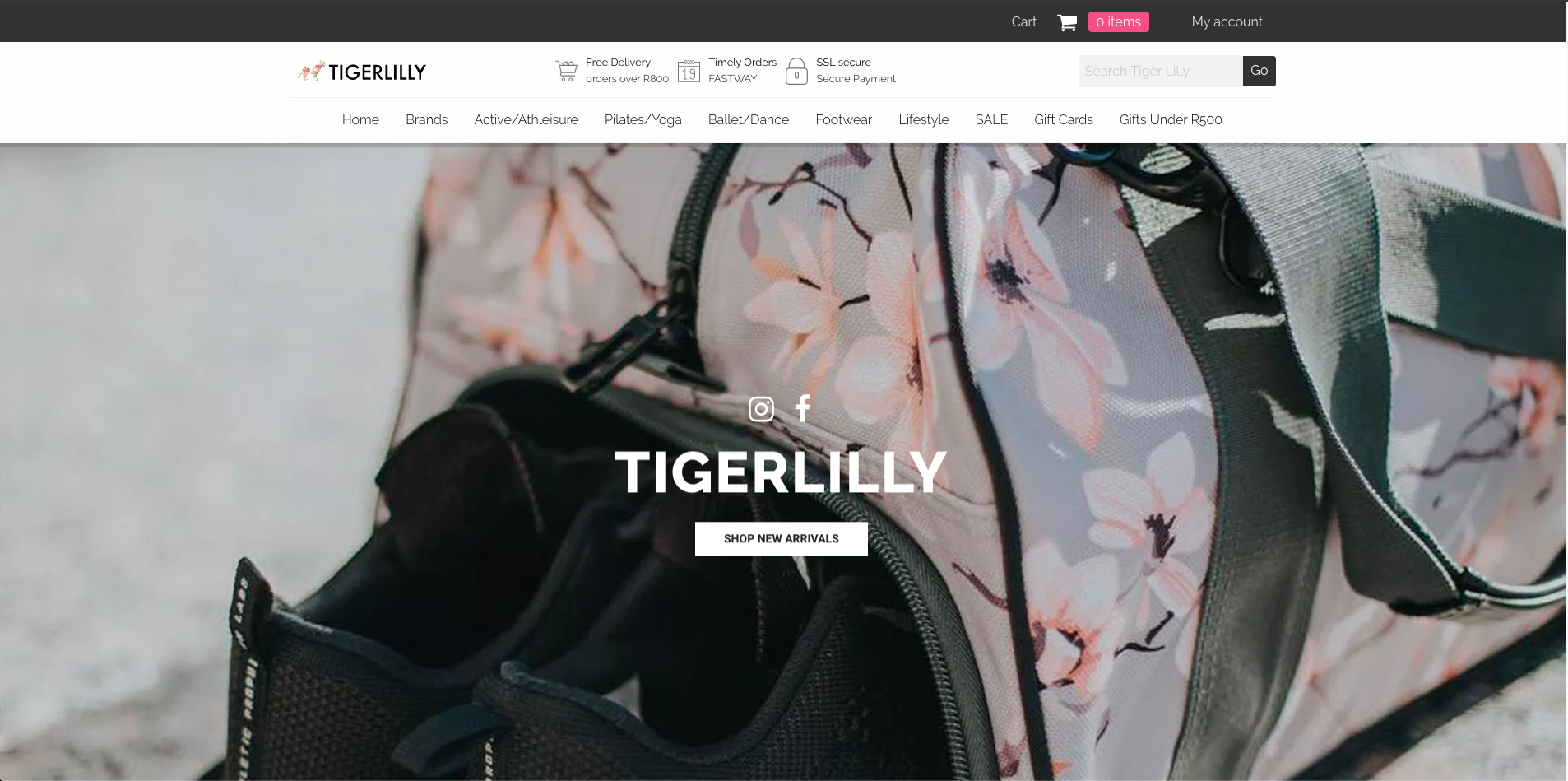 Where to start
We had the challenge of creating a shopping experience that rivalled the best South African retailers. We needed to give Tiger Lilly's users a snappy and easy way to browse through the large range that is available on the website.
The challenge was to get over 500 products from the previous Tiger Lilly Dancewear eCommerce site into the new site. An issue that arose when trying to export the products, was that numerous plugins had been loaded onto the old site, and there were conflicts when importing the database of products into the new website we had built. We landed up manually moving products across, which was not our first preference but was the only way to move forward and clean up the product data. The benefit of this was that we could add all the products correctly from the start.  We developed a repeatable procedure that we were able to hand over to the client for future individual product uploads. The standard process is to populate a CSV for import into WooCommerce, which we have streamlined for our recent projects.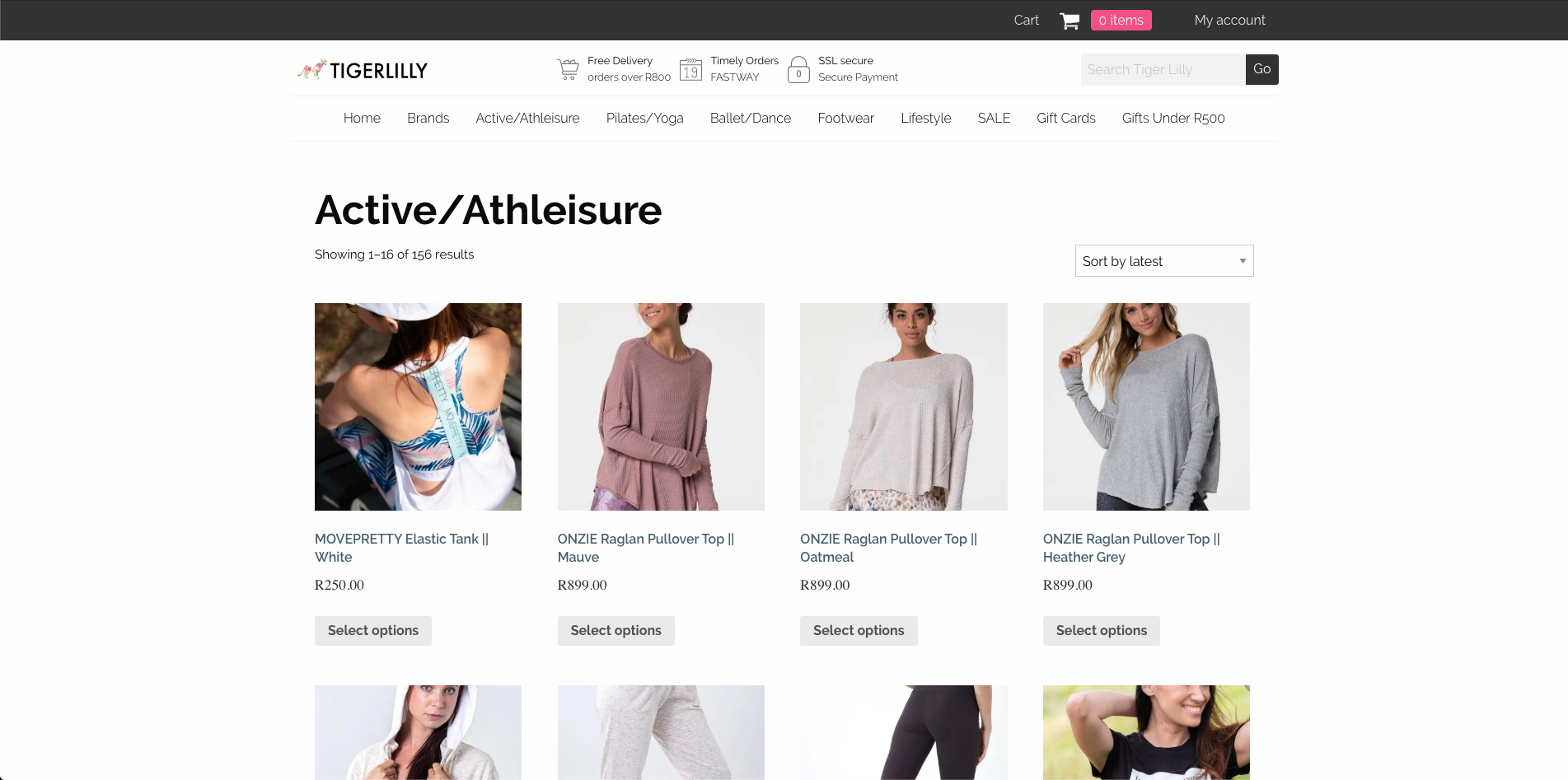 Displaying the products and menu
We went for a tried and tested grid layout that made browsing through easy and familiar. We decided that a combination of mega menus and simple dropdowns would best fit the Tiger Lilly Dancewear custom e-commerce store. We focused on providing key elements for the user to interact with right in the main navigation menu. Another priority was to develop a custom Mobile Menu, that allowed for large quantities of menu items to be accessed via a mobile screen. The main menu navigation would not have translated to a mobile device well.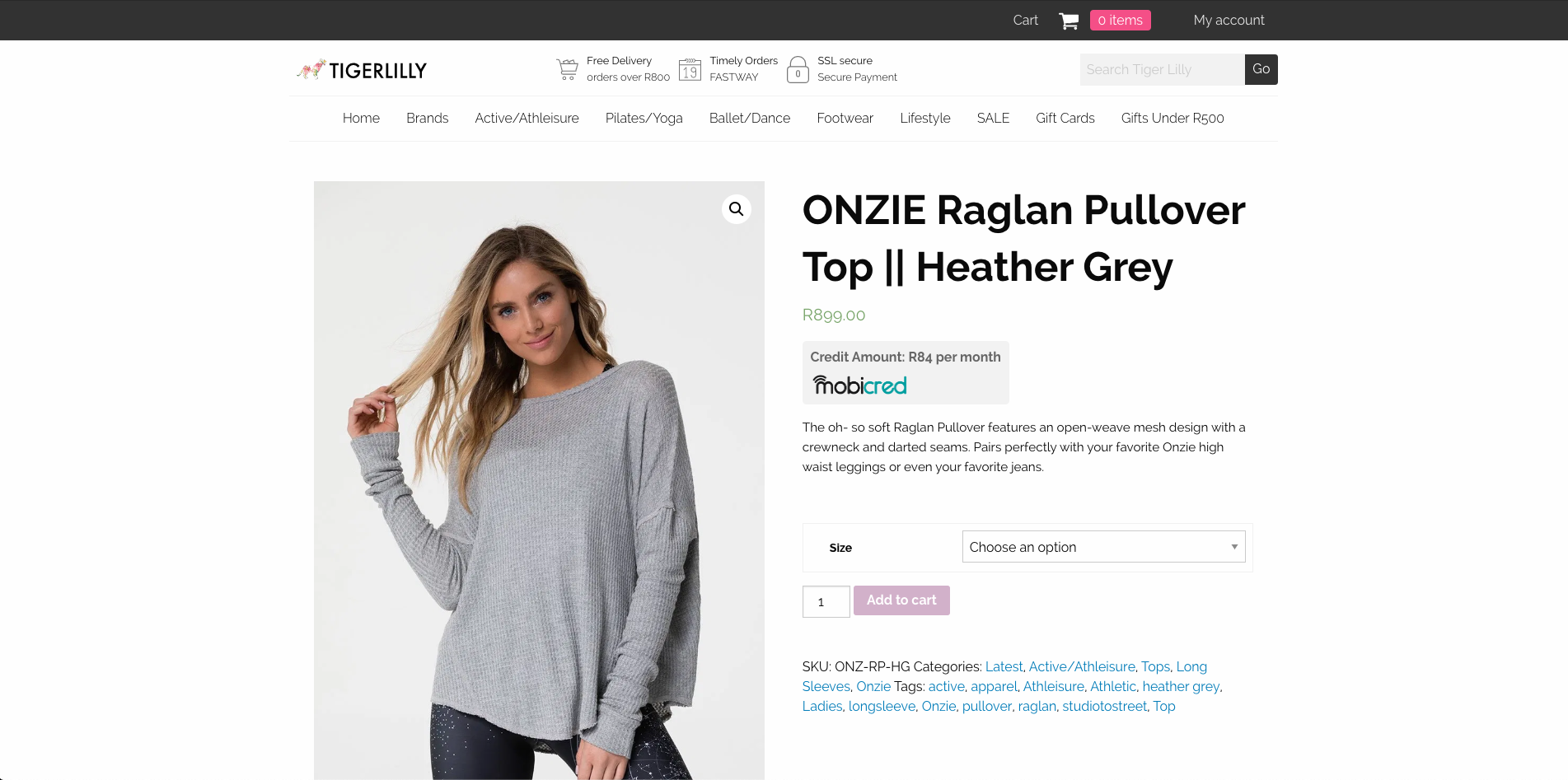 Individual product pages
Again keeping with simplicity and usability, we chose to use a familiar layout, with the image on the left and content on the right for the individual product pages.
We took inspiration from other successful retailers from across the globe, and feel it is important to do some research into successful product layouts when it comes to building your online store. Trying to tailor the product layouts and information to your customers, and what they expect to see, as well as what you want them to see, when browsing through your catalogue.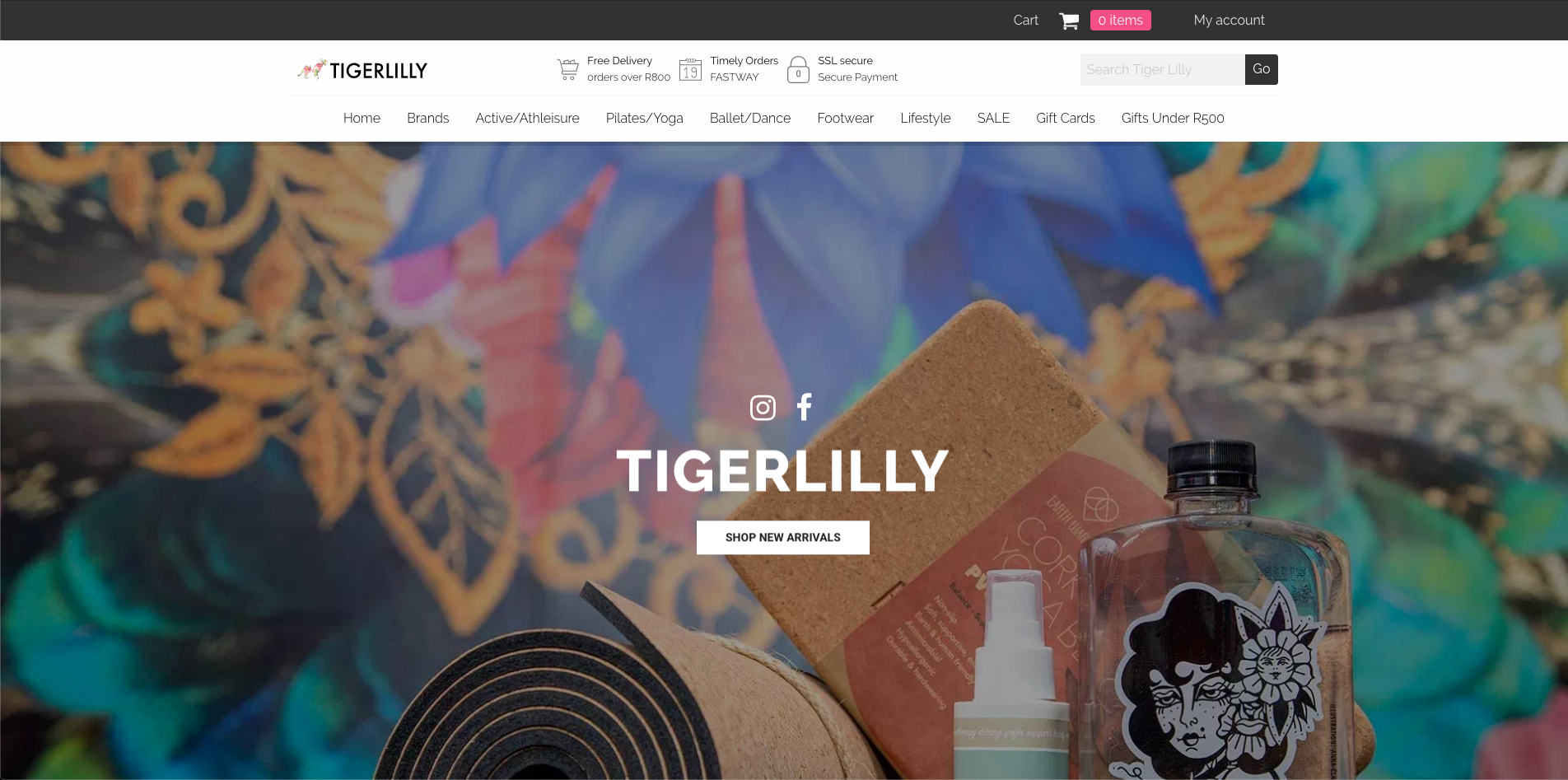 Overall aesthetic
With the vast range of unique and different products stocked by Tiger Lilly, the website needed to keep a very clean and simple aesthetic. The products needed to stand out while the website design was minimal and elegant, allow the focus to be on the products.
We continue to maintain the Tiger Lilly Dancewear eCommerce store and are pleased to know that she is increasing revenue year on year. We can't wait to help Brigitte grow her business, by partnering with Bermont Digital.
Contact Us to see how we can help grow your business online
The Stack
Some of the technologies we made use of